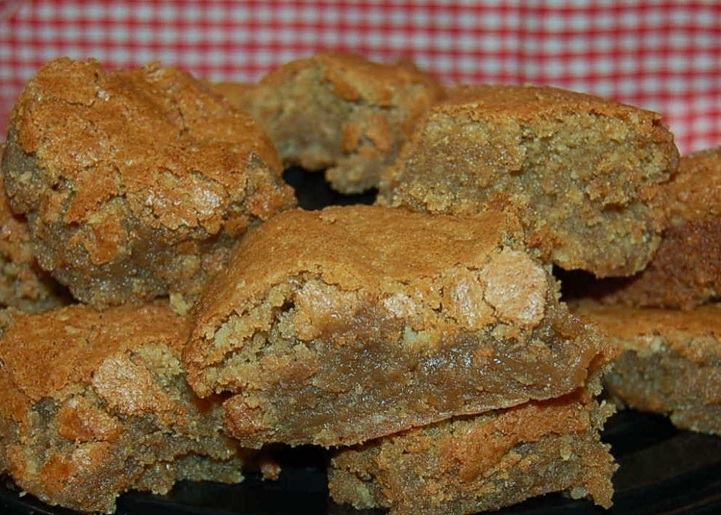 INGREDIENTS:
1 c sugar
1 c brown sugar
4 eggs beaten
1 c oil
1 1/2 c self rising flour
1 tsp vanilla
2 c pecans finely chopped
How to make it :
Preheat oven to 350 degrees. Lightly grease and flour 9×13 inch baking dish.
Using a wooden spoon stir together sugar, brown sugar, eggs and oil in a medium bowl until smooth.
Stir in flour and vanilla. Add pecans, then stir until evenly mixed.
Spoon into prepared pan and bake for 30-35 minutes.