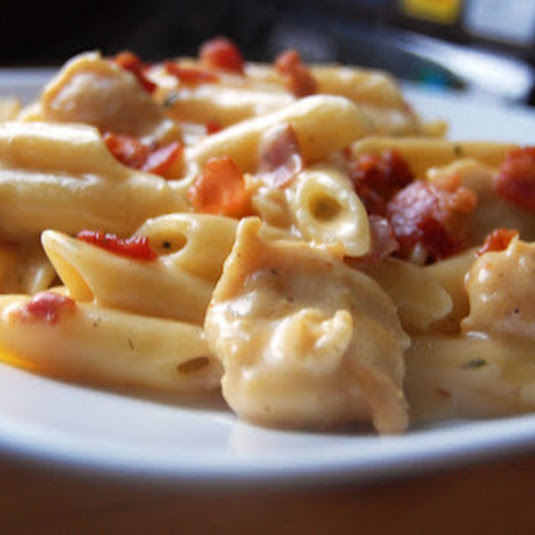 Slow cooked to perfection in amazing Ranch sauce this Smothered Bacon Ranch Chicken Penne Pasta is amazing!
Ingredients
1 pound chicken breasts (about two small)
2 garlic cloves, pressed
1 package Ranch Dressing Seasoning mix (or 3 tablespoons if you buy in bulk)
1 can (10.75 ounces) condensed cream of chicken soup
1 cup sour cream
1/2 teaspoon pepper
1/2 cup water
8 ounces of bacon cooked, drained, and crumbled
8 ounces Penne Pasta cooked and drained
Instructions
In a large mixing bowl add the garlic, Ranch seasoning, cream of chicken soup, sour cream, pepper, and water.
Place the chicken in the slow cooker and smother with the sauce.
Cover and cook on low for 6 hours or high for 4 hours.
About 30 minutes before the chicken is done fry the bacon and cook the pasta.
Without removing the chicken, use two forks to shred the chicken in the sauce.
Add the crumbled bacon and cooked pasta.
Serve and enjoy.
Enregistrer