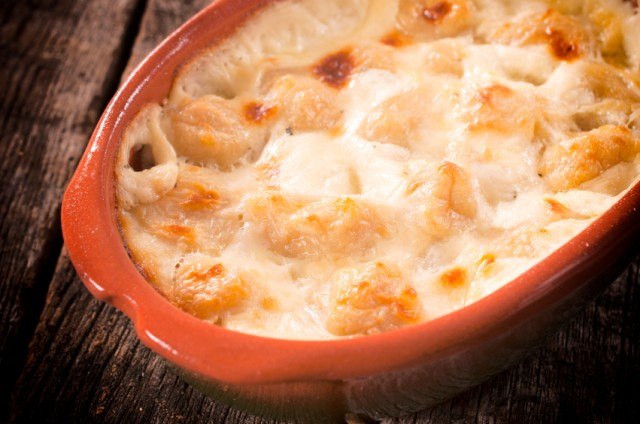 INGREDIENTS
2 cups large elbow macaroni, dry
2 cups heavy cream
1 cup whole milk
1/2 stick melted butter
2 eggs, beaten
2 cups sharp cheddar cheese, grated
1 cup jack cheese, grated
1 cup mozzarella cheese, grated
1/2 cup Parmesan cheese, grated
1/4 cup Romano cheese, grated
1/4 cup fontina cheese, grated
2 teaspoons creole seasoning
1 teaspoon black pepper
1 teaspoon garlic powder
1 teaspoon onion powder
1 teaspoon paprika (optional)
1 teaspoon dried parsley
INSTRUCTIONS
Mix spices together and set aside.
Mix cheeses together and set aside.
Spray a slow cooker with cooking spray.
Add eggs, milk, cream,butter, and spices to slow cooker, mix well.
Fold in pasta and half the cheese, mix well.
Cook on low for 2 hours.
Top with remaining cheese and cook 30 minutes to 1 hour longer.
Taste pasta to make sure it's cooked.
Slow cooker times will vary.
Sprinkle extra parsley on top if desired.