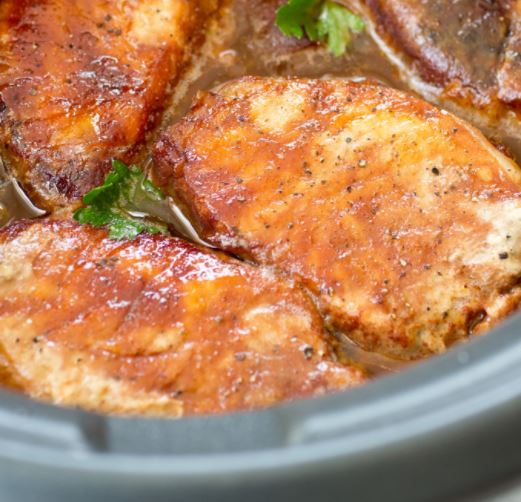 2 pounds pork chops (boneless or bone in)
1 tablespoon minced garlic
1 tablespoon finely chopped fresh rosemary
1 teaspoon dried or fresh thyme (optional)
Season both sides of the pork chops with salt and pepper. Place in a 6-quart slow cooker. Smear garlic evenly on top of the pork chops.
Evenly drizzle honey over the pork chops, then sprinkle with rosemary and thyme.
Cover and cook on high for 3 hours.
Serve with green bean brown rice.