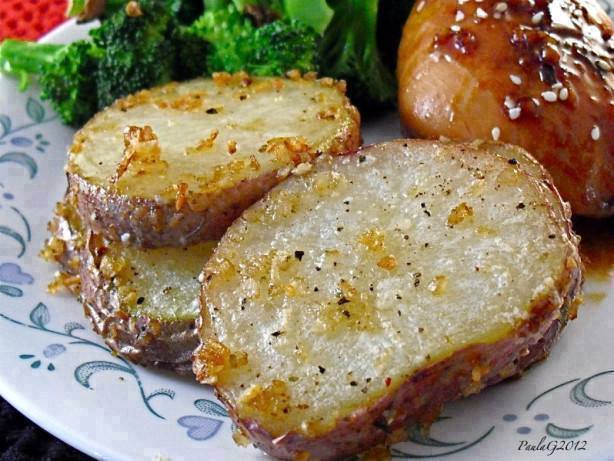 WHAT YOU NEED:
2 lbs red potatoes, sliced 1/2 inch thick
1/3 cup vegetable oil…
1 (1 ounce) envelope dry onion soup mix
grated parmesan cheese
pepper
HOW TO MAKE IT:
1 – Combine all ingredients in a large plastic bag, seal and shake until well coated.
2 – Empty bag into a 13×9 dish, cover and bake at 350 degrees for 35 minutes, stirring occasionally.
3 – Uncover and bake 15 minutes longer or until potatoes are tender.
Source :geniuskitchen.com