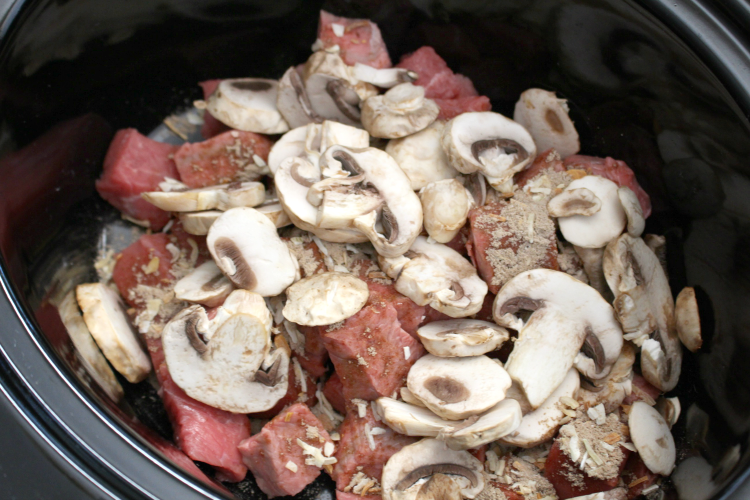 INGREDIENTS
1.5 lbs boneless beef round steak, cubed
1 (1 oz) package dry onion soup mix
2 cups mushrooms sliced
1 small onion, chopped (about ½ cup)
2-3 cloves of garlic, minced
1 Tablespoon Worcestershire sauce
½ cup beef broth
½ cup red wine
1 (10 .75 0z) can of condensed cream of mushroom soup, undiluted
1 package of egg noodles, prepared.
In a 5-6 qt crockpot, add in your cubed steak.
Sprinkle with dry onions soup mix. And the mushrooms, onion and garlic.
Pour wine, broth and Worcestershire sauce into crockpot. Top every thing with cream of mushroom soup. Cover and cook on LOW for 6-7 hours or HIGH for 4-5 hours.
Serve over egg noodles.