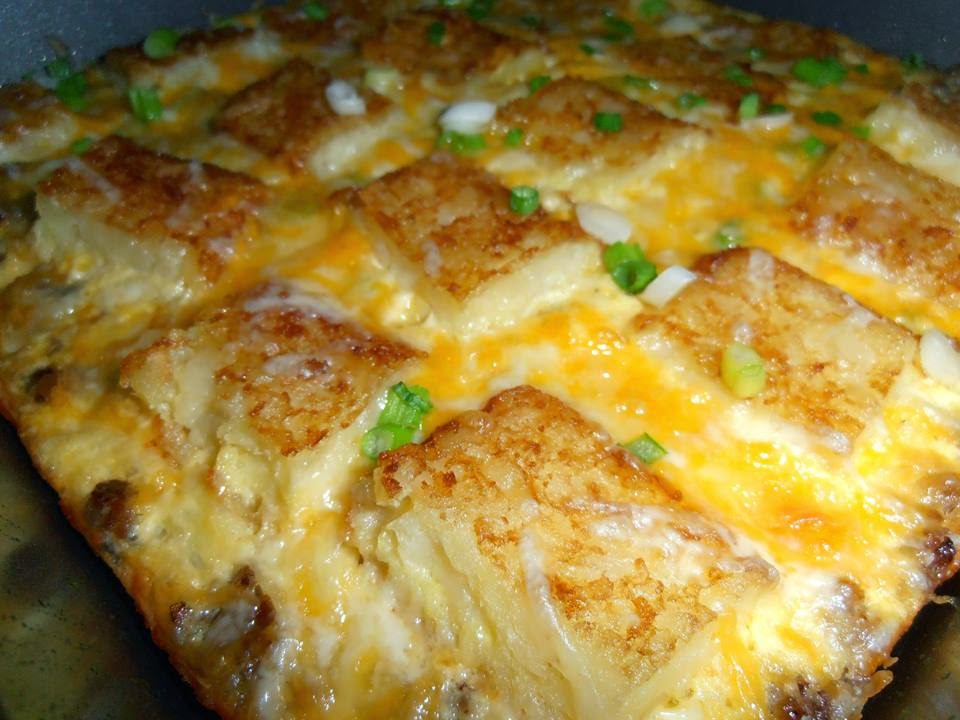 My family enjoys having breakfast casserole! It brings us closer together! This easy breakfast casserole is a must try! It's very simple and easy to make and it doesn't take time to bake! Check it out.
You'll Need:
½ lb of breakfast sausage.
3 green onions, chopped whites and greens.
4 eggs.
½ cup of milk.
3 frozen shredded hash brown patties.
1 ¼ cup of shredded Colby Jack cheese.
How to:
In a skillet, brown and crumble the sausage and drain off the fat. Remove to a 9×9 baking dish and sprinkle half of the green onions over it.
Mix together the eggs and milk and pour over the sausage.
Add 1 cup of the cheese to the top. In the microwave, pop the hash browns for 30 seconds. Cut each patty into 6 pieces then place them on top of the cheese.
In a preheated oven to 350°, bake for 25 minutes. Add the rest of cheese and green onions to the top and bake for 5 more minutes.
Easy, peasy and cheesy! It doesn't hurt to have some sausage, patties and cheese over breakfast right! Give this recipe a try, you will love it!