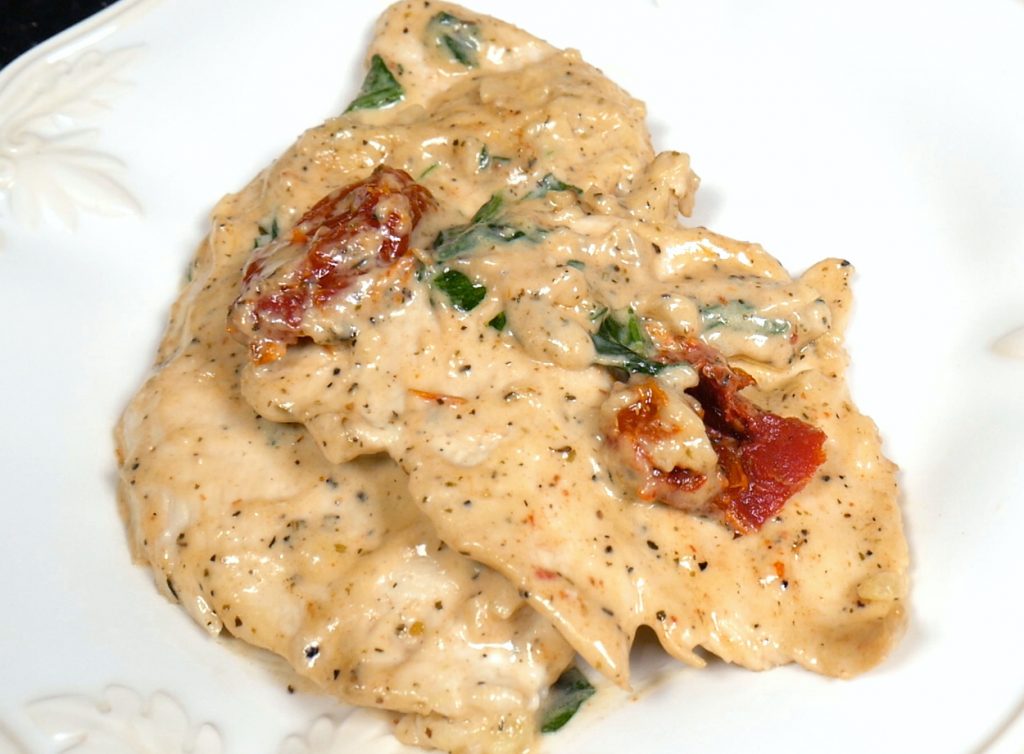 Creamy Tuscan Garlic Chicken made in the slow cooker is the perfect weeknight dinner!
Ingredients
1 Tbsp olive oil
3-4 boneless skinless chicken breasts
salt and pepper
2 15 oz jars Alfredo sauce
1 14.5 oz can diced tomatoes
1/2 cup grated Parmesan cheese
1 tsp garlic powder
1 tsp Italian seasoning
1 6 oz bag baby spinach
1 cup mushrooms optional
Instructions
Heat the olive oil over medium-high heat in a skillet. Season chicken with salt and pepper and cook 3-5 minutes on each side, or until lightly browned on both sides.
Remove chicken from skillet and place in the crock pot. Top with Alfredo sauce, diced tomatoes, Parmesan cheese, garlic powder and Italian seasoning. Mix.
Cook on low 3-4 hours.
Add in baby spinach & mushrooms, and cook additional 5 minutes.
Serve over your favorite pasta.