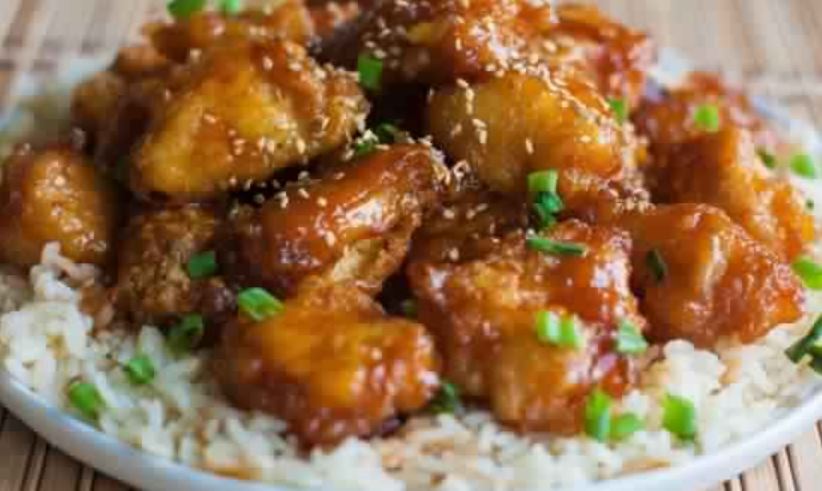 .
Ingredients
FOR THE CHICKEN
1 pound boneless, skinless chicken breasts, cut into 1-inch chunks
Kosher salt and freshly ground black pepper, to taste
2 tsp of light butter
FOR THE SWEET AND SAUCE
¾ cup sugar
½ cup apple cider vinegar
¼ cup ketchup
1 tablespoon soy sauce
½ teaspoon garlic powder
2 tablespoons of flour
Instructions
Heat a large non stick skillet with butter. Season the cubed chicken with salt and pepper and let the chicken cook in the skillet until the chicken is cooked all the way through.
While the chicken is cooking making the sauce. Combine the ingredients for the sauce in a bowl in a medium sauce pan. Let the sauce come to a boil. It will get thick once the sauce starts to boil.
Toss the cooked chicken in the sauce and serve over rice.
Notes
does not include rice
Nutrition Information
Serving size: 4-6
Calories: 263
Fat: 7.03
Saturated fat: 2.64
Carbohydrates: 30.04
Sugar: 27.4
Sodium: 519
Fiber: .2
Protein: 17.7